No sandals allowed on brewery tours.
Beers & Bites Adventure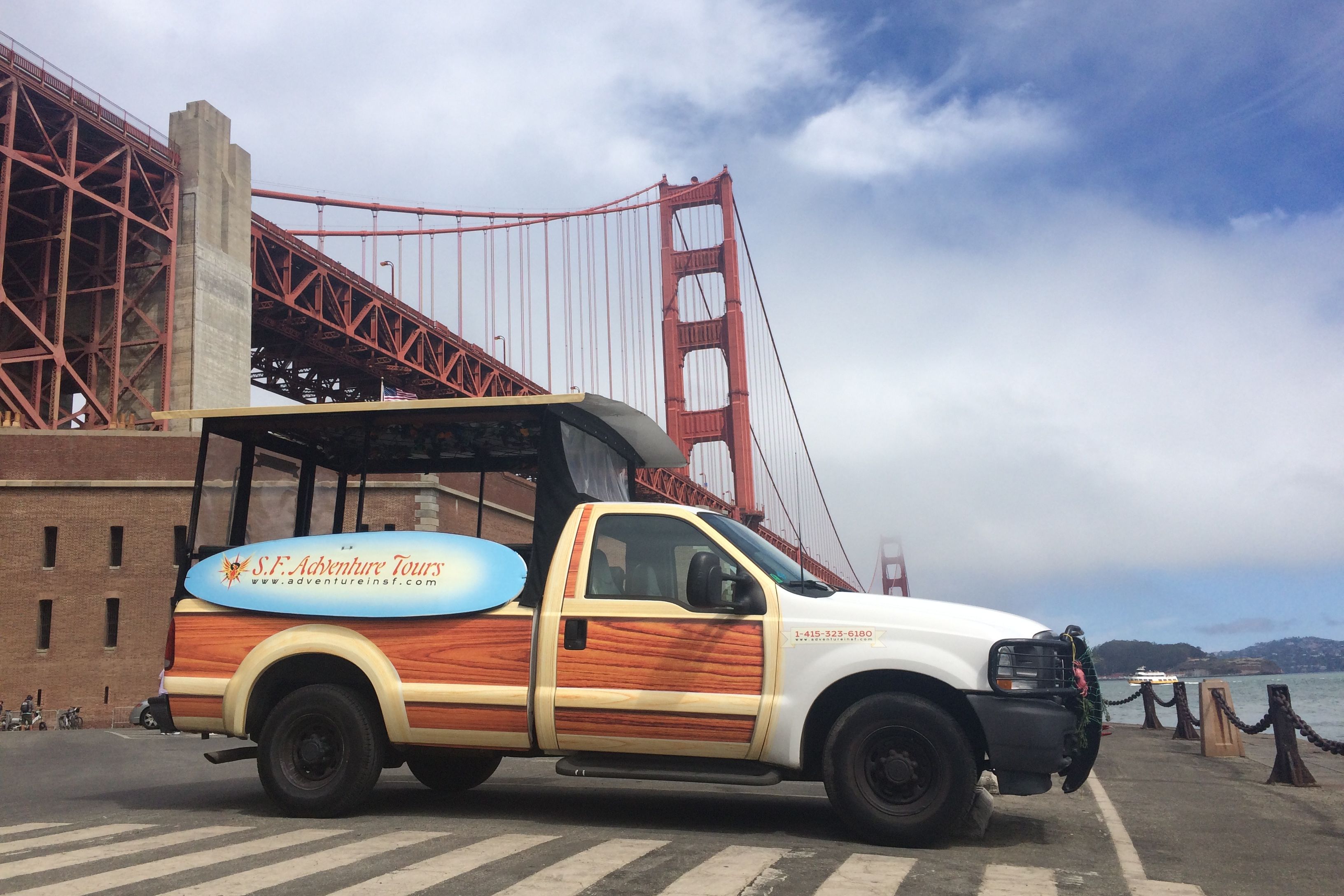 TOUR DESCRIPTION
Explore San Francisco during this 5 hour beer and food-pairing tour, traveling by open-air coach. Visit premier craft breweries, try beer and chocolate pairing and taste some unique City's ethnic foods.
Important Information
Start Location
complimentary Hotel pick-up
Operates:
Tuesday through Saturday at 2:30pm
Duration
Included
Three set stops at San Francisco breweries, tasting fees are included, light snack is included at each stop. Blankets to use.
Not Included
Any additional food/beverages beyond what is provided with the tastings will need to be purchased, souvenirs.
Cancellation Policy
Bookings cancelled within 4 days prior to arrival, a 50% cancellation fee applies.
Please note :
No sandals allowed on brewery tours.
MORE INFORMATION
"Hop" aboard the Beers & Bites Adventure to experience some of the finest brews and foods in San Francisco. This unique adventure delves into the exploding San Francisco craft beer scene with behind-the-scenes tours at several premier craft breweries – all led by the master brewers themselves. You will also enjoy beer and food pairings at a local brewpub and experience some delightful savory concoctions, like brews and chocolate! You will also taste the City's unique ethnic foods and experience the people, neighborhoods and world cultures that created them. Venture with us "beyond the bread bowl" to South of Market, the Haight-Ashbury, and the heart of San Francisco's up and coming neighborhood – the Mission – and other off-the-beaten-track spots in between. As with all our products, your highly personalized adventure through the City by the Bay will be served with two scoops of humor and a hefty dollop of fun!
Tour the brewhouse of a premier San Francisco craft brewery and enjoy a tasting flight
Explore food and beer pairing with a tasting flight and snacks at a brewpub or beer focused restaurant
Explore new harmonies with a visit to a local chocolate shop for a beer and chocolate pairing
Includes light snacks at each stop
Includes tasting notebook and special gift