Exploratorium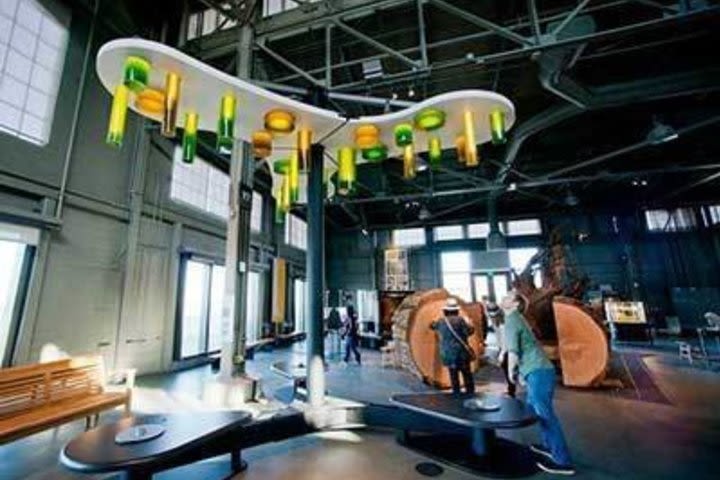 TOUR DESCRIPTION
Is there a science to skateboarding, do robots have feelings, too, and do toilets really flush counter-clockwise in Australia? Head to the Exploratorium to get fascinating scientific answers to all those questions you always wanted to ask in science class.
MORE INFORMATION
The Exploratorium is the most experimental museum in the world—the only place in San Francisco where you can touch, tinker and play with more than 600 interactive exhibits. From large-scale outdoor art installations to explorations of microscopic life in the Bay, we embrace the wild wonder at the intersection of science and art. We're a learning laboratory for all ages, and the best place to truly immerse yourself in San Francisco's independent, innovative culture.
Curious? Come get into it with us.
Founded in 1969 by the physicist Dr. Frank Oppenheimer, the Exploratorium is dedicated to teaching science through hands-on exhibits. Many of its exhibits are created by visual and performing artists as well as scientists and educators. Exhibit designs that have been created at the Exploratorium often are duplicated for other science museums worldwide. Some exhibits, of course, can't be duplicated, such as the off-site Wave Organ, a unique sonic experience located on a nearby point of land jutting into San Francisco Bay.
Is there a science to skateboarding, do robots have feelings, too, and do toilets really flush counter-clockwise in Australia? Head to the Exploratorium to get fascinating scientific answers to all those questions you always wanted to ask in science class. Try out a punk hairdo courtesy of the static electricity station and feel your way through the maze of the Tactile Dome