The Ultimate High-Speed Thrill Ride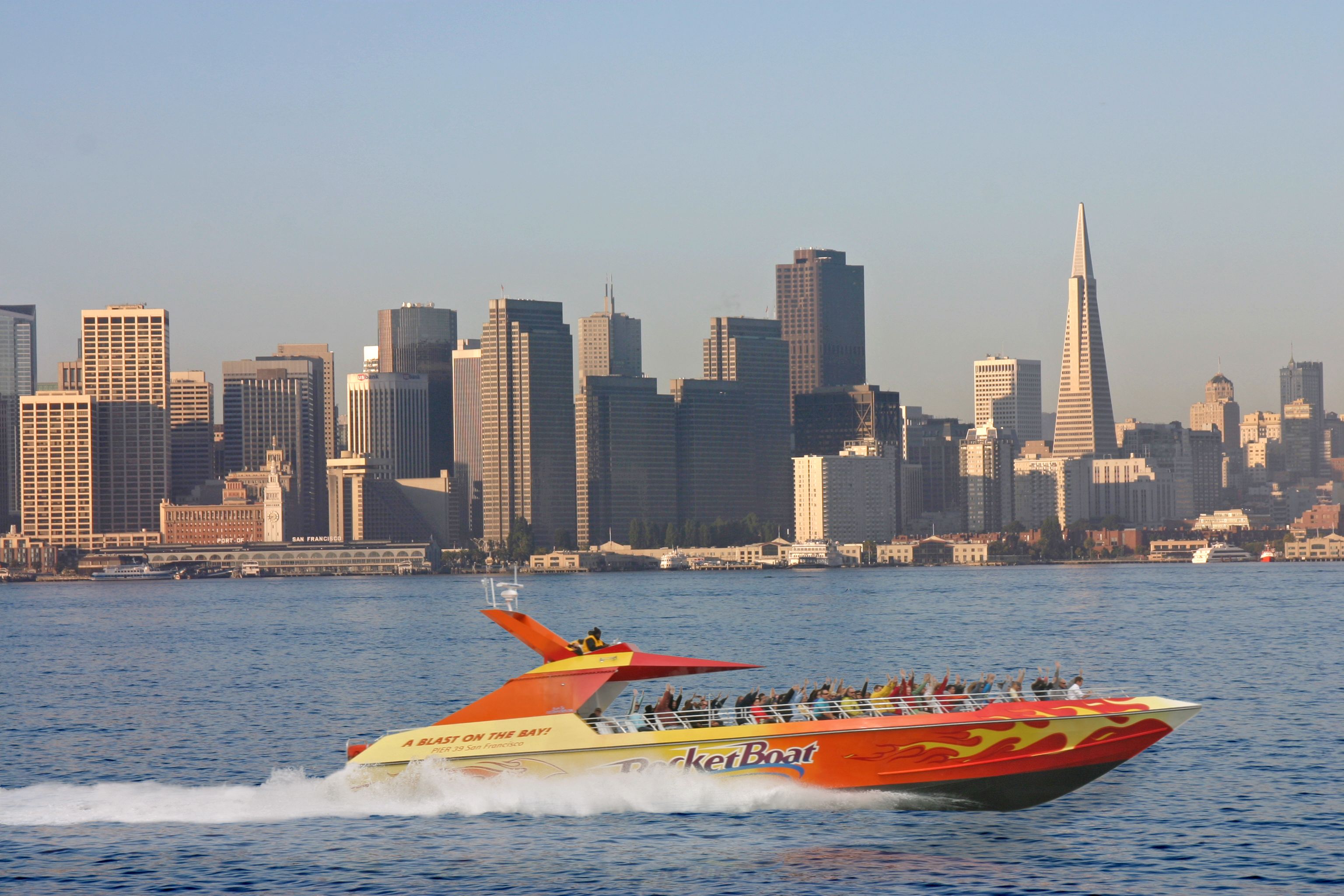 TOUR DESCRIPTION
The Ultimate High-Speed Thrill Ride
MORE INFORMATION
Ride RocketBoat, the newest and most exciting thrill ride on San Francisco Bay! Climb aboard and hang-on for this 30-minute tour of the City's historic waterfront. It's a blast on the Bay in a 70-foot speedboat that departs from the PIER 39 West Marina, home of Blue & Gold Fleet. 135 passengers will sail past the sea lions, zoom to the Bay Bridge, fly down to AT&T Park, zoom past Treasure Island, and cruise by Alcatraz on the way back to PIER 39.
This exciting ride pauses occasionally to allow passengers to catch their breath and capture unique sightseeing and photo opportunities unavailable on other tours. RocketBoat, it's an extreme adventure not to be missed!
Enjoy a thrilling 30-minute speedboat ride
Zoom past the Bay Bridge, AT&T Park, Treasure Island, and Alcatraz
Offers unique sightseeing and photo taking opportunities
A great ride for thrill seekers!