San Francisco Dungeon - Fisherman's Wharf Attraction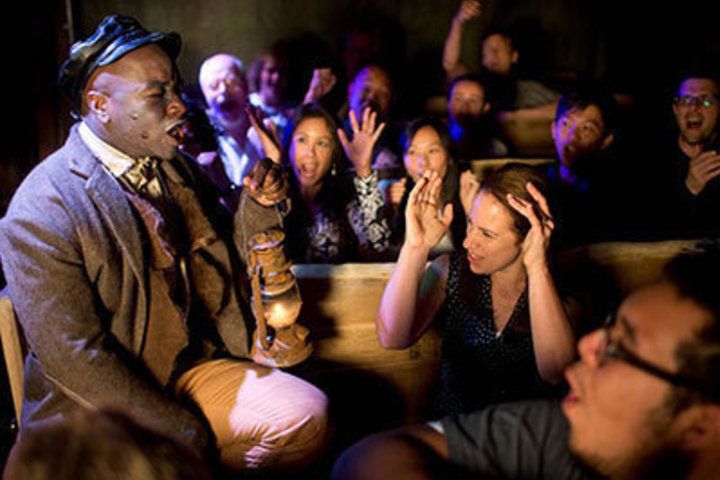 TOUR DESCRIPTION
The San Francisco Dungeon is an exciting theatrical attraction. We bring to life the stories of old San Francisco with a full theatrical actor cast, special effects, gripping storytelling. Being scared has never been so much fun!
MORE INFORMATION
Experience Old San Francisco Live in an all new attraction. The San Francisco Dungeon, now open and located at Fisherman's Wharf. Delve into 200 years of history with 9 live actor shows. From Gold Rush to Gangs, our characters take you on a journey through the grisly and authentic history of the Bay Area. Meet our Rat Catcher who delights in detailing the pungent truth of the Plague, learn the horrible truth behind the black trade of 'shanghaiing' on our dark boat ride, plus experience many more shocking stories. Guarantee your entry and book
with us now. Being scared has never been so much fun!
New Attraction at Fishermans Wharf
9 exciting live shows.
Experience 200 years of Bay Area history.
Submerge in 360 degrees of scenery
Halloween season in The San Francisco Dungeon's is from Friday, October 13th to November 5th. Test Your Luck!
See their reflection in broken mirrors
Open umbrellas causing potential San Francisco rainstorms
Witness the shadows of lurking black cats
Walk under ladders
Contend with other ominous tokens of bad luck ... and much more!