HALLOWEEN ACTIVITY!
San Francisco Vampire Tour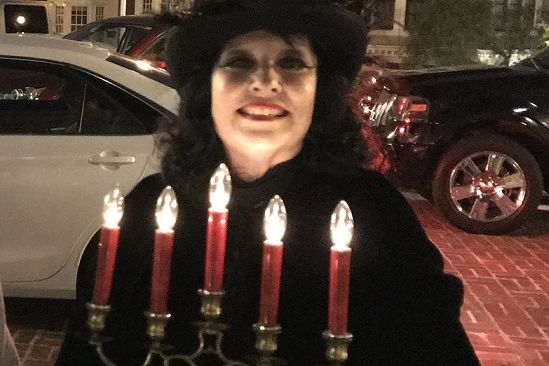 TOUR DESCRIPTION
Every city has a haunted history of its own and San Francisco is no exception. The tour contains 85% true San Francisco history, with fun vampire lore and humor mixed in. Be prepared to have chills run up and down your spine as you take this fascinating tour! Fun for kids and adults! Book your Halloween activity today - limited availability!
Important Information
Tour Starts
on the corner of California and Taylor Streets at 8:00pm
Tour Ends
on the corner of California and Mason Streets at 10:00pm
Duration
MORE INFORMATION
The Vampire Tour of San Francisco is a very unique walking tour of the beautiful Nob Hill neighborhood.
Listen to true tales and mysterious legends of vampires in San Francisco while walking around this beautiful neighborhood, where the vampire community resides, mixing in with the mortals, on and under the streets of this prestigious area. You will visit Grace Cathedral, the Nob Hill Cafe, Huntington Park, the Pacific-Union Club, the Fairmont Hotel, and the Mark Hopkins Hotel. You will learn the history of these stops and how vampires played a role in that history. You will also hear how some very well known San Francisco characters, such as Emperor Norton, Mark Twain and James Flood, as well as monuments like Alcatraz, City Hall, and the cemeteries that we removed from San Francisco, are connected the the vampire community.
Fun vampire lore and humor mixed in.! It is not dark or gory, and is suitable for all ages.
If you would like to add to the fun, your Hostess, Mina Harker, encourages you to come in costume.
There are no hills involved, it is wheelchair friendly.