Madame Tussauds Wax Attraction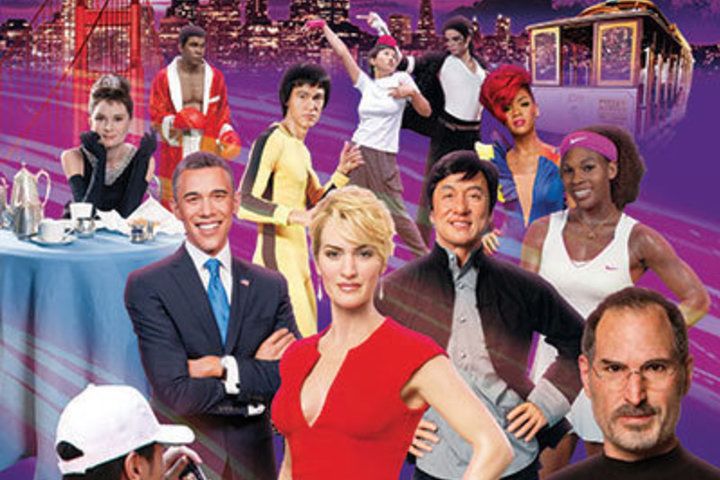 TOUR DESCRIPTION
Roll out the red carpet! We're bringing our unique blend of glitz and glamour to San Francisco! Get ready to photograph and pose with your favorite A-listers, challenge sports legends, hop on stage with international pop icons.
Starts
145 Jefferson St, San Francisco, CA 94133
Hours of Operation
Mon -Thurs: 10am - 7pm Fri - Sun: 10am - 8pm
Included
Museum entry
Not Included
Souvenirs, food, drinks
MORE INFORMATION
The stars have arrived at the World Famous Wax Attraction at Fisherman's Wharf. This summer the world famous Madame Tussauds is coming to San Francisco! Meet your icons, get closer to fame than ever before plus experience the 'Spirit of San Francisco'! Cosy up to George Clooney on the sofa, jam on stage with Jimi Hendrix and go behind the camera with Steven Spielberg, are you ready for your starring role?
Hang out with the A-list crowd.
Feel the Spirit of San Francisco
Peruse our sporting celebrities